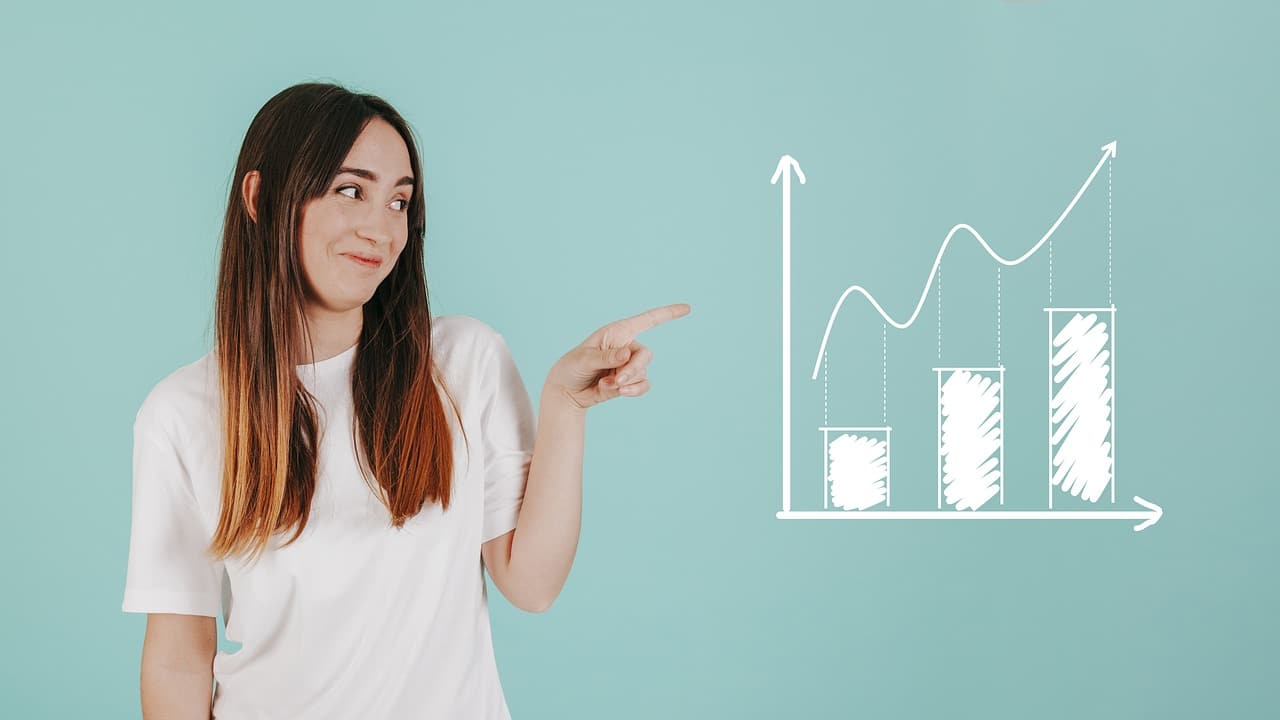 One of the main priorities for building a professional website from WordPress is to get as many qualified leads as possible. That way, you have a higher opportunity to convert them into paying, loyal customers.
That said, generating leads is not a small feat. You need an advanced strategy to convince your WordPress website visitors to submit their names and email addresses.
If you are a marketer or a website owner yourself, don't fret. In this visual world, you can use video content to make your messages more appealing to the viewers and encourage them to give their contact information to you. It should come as no surprise that video marketers get 66% more qualified leads per year.
Video content is well known for its capability in delivering complex messages in snackable chunks, making it much easier for visitors to retain and digest. Therefore, this engaging content is an ideal medium for you to build a more meaningful connection with your visitors — which can lead to an effective trust-building that can increase your leads.
In this article, we will dive more into the best practices for generating leads through video marketing for your WordPress website.
Top 6 Tips to Generate Leads Through Video Marketing for Your WordPress Website
Tip #1. Gate the Video Content
Gated content might be one of the most common ways to encourage visitors to complete the lead generation forms, allowing you to generate more qualified leads. Visitors can only fully access (watch, download, save) your video content if they submit their contact information.
The key here is to provide them with in-depth video content that provides them enough information and value. After all, your visitors give their names and email addresses to get something great in return, right?
You also need to remember that it's always better to keep the lead gen form as simple as possible. When a visitor finds the form complicated and there are a lot of fields to fill out, they will go to find other similar videos from your competitors.
Tip #2. Place Videos in Landing Pages
Landing pages are essential pages on your WordPress website. On those pages, visitors are only a few clicks away from performing your desired actions. In this case, you need to convince them to complete the form with a short and straightforward medium.
Explainer videos, customer onboarding videos, or product videos, can be a great addition to your landing pages. It can showcase your products or services benefits you offer through your website clearly. So, they don't have to spend minutes just to read bulky, text-heavy paragraphs that sometimes can only confuse them.
You can say that videos can also explain intricate nuances of the product much faster and effectively than text could. When you provide a video on one of your landing pages, it would be much easier for you to gain authority and visibility. Thus, your visitors can understand more about your offerings and convert effortlessly.
Tip #3. Go Beyond Website
Besides your website, you could also post your video content on social media networks. With more than 4.4 billion users worldwide, social media can be an ideal platform for boosting your video content visibility and capturing higher-quality prospects.
When more people watch your video, you have higher opportunities to guide them to your landing pages and convince them to submit their contact information.
One thing you should bear in mind is that you need to avoid focusing your posts solely on your company and brag about your products or services. Instead, try interacting with your followers and try to be helpful using your videos because when a prospect finds your videos helpful, they have no problem trusting you.
Tip #4. Quality Over Quantity
When it comes to lead generation, you need to make sure that you focus more on quality than quantity. Even if you create and post ten videos a week, when they bring no value to your visitors, it will not get you anywhere.
Never create videos just for the sake of doing it. It's just a waste of time and energy as it brings nothing to your lead generation campaign. Visitors are willing to join your email list or subscribe to your newsletter only because they find your lead generation videos entertaining and help them solve their problems. Therefore, they give you their email addresses and even other data to see more content.
Tip #5. Don't Forget the Call-to-Action (CTA)
The call-to-action (CTA) helps visitors to understand the purpose of your videos. It guides them to the next step they need to take after they finish watching the video. It means forgetting to include any CTAs in your videos can make the viewer feel left high and dry.
Since you use the video to generate more leads, your CTA should guide them to your landing page or lead generation page. To make the CTA copy even more visible and noticeable, you can overlay text on the beginning and end of the video. You can also use voice-over to say the CTA just to make sure that visitors know what to do after they watch the video.
Tip #6. Monitor Your Competition
It's crucial to keep an eye on your competitors and track what they're doing. Find out what type of video content they create, how they use it as a lead generation tool, and how often they upload new ones (both on their website and social media profiles).
By doing so, you can understand their lead generation strategy better. You can use that information to create more effective ads and additional lead generation strategies of your own. So, it's a great way to make sure that you keep up with your competition and stay ahead of your marketing game — not get left behind.
Wrapping Up
Video can be a powerful lead generation tool for marketers or website owners out there. By combining both stunning visuals and intriguing story-driven narratives, it would be much easier for you to generate more trust. And when you are trusted by your visitors, you have a higher chance of encouraging them to give their contact information so that you can convert them into leads. With those six actionable tips mentioned above, now you understand how to utilize video content to keep your sales funnel full.